Ultimate Amplification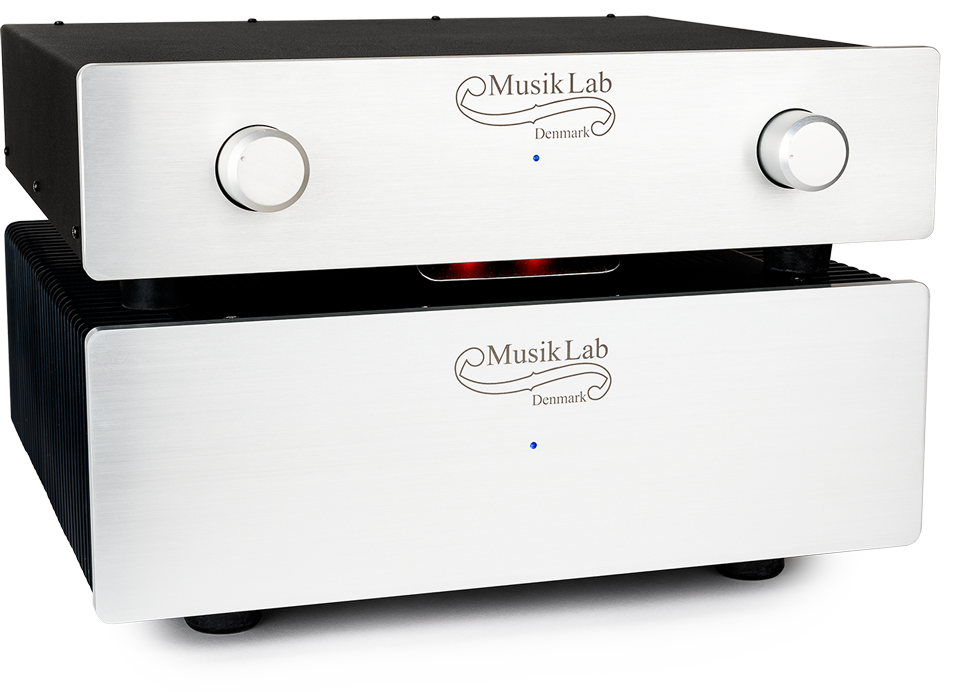 D1 is the new Preamplifier in the Ultimate Audio Design series, an analog purist, fully balanced XLR and phono input and output, all signal circuits use goldplated connectors and high class telecom precious metal relay contacts, for the purest and shortest signal path, via proven high definition audio components and circuits. Five line level signal sources can be selected and the D1 will faithfully drive any power amplifier via true balanced XLR or RCA unbalanced output connectors. The listening experience of no audible signature agree with objectively impeccable measurement data. The durable Enclosure finish of Aluminium or beautiful hardwood will present a clean stylish look for many years.
Ultimate power amplifiers true high end, Stereo or Dual Mono, Analog Power via twin MosFets, are available in 3 versions, to order.
UAS125
Stereo 2125W in (8 Ohms, 2×200W short term in 4 Ohms).
UAD125
2×125W rms (8 Ohm, 200W i 4 Ohm) dual mono toroid power supplies, and the top of the UA range.
UAD220
2×220W rms 8 Ohm, 2x 400W i 4 Ohm, all power is continuous rms  measured at 0.01% thd+N.

The  sound stage depth, and micro transient detail is stunning, and  bring out the best performance from matching quality loudspeakers. The rich and subtle detail, wide and deep three-dimensional soundstage stereo perspective create a universe of refined presence, elegance and effortless power, a level of performance found  in the highest class of  audio components. Valve guru´shave compared this sound to the very best valve amplifiers, combined with the precision and effortless power of solid state. Real life acoustic recordings of voices, wind and strings that are most difficult to reproduce come out clean as if the system was not there.
The Ultimate Audio components will bring out the virtues of high quality music recordings and other high quality audio equipment in the reproduction chain.
In your home, listening for recreation and enjoyment, the Ultimate Audio components will deeply, joyfully engage your emotions, and leave nothing to be desired in a fulfilling music enjoyment. Very few other audio components, even quite expensive, from different makers will match all of these criteria. Considered as a long-term durable investment in joyful listening or serious work, the Ultimate´s are not expensive.
While aspiring for audio bliss, you may already have paid many times more, for a lot less.
Each of the Ultimate Audio components will put much more expensive units in the shade, and combined they play like they were made in Heaven – but really, they are made in Denmark.
Like the Cheshire Cat from Alice in Wonderland, they will all but vanish, leaving only the music in all its splendour, AND – an ever widening smile on your face.  Go Listen to the Ultimate series – YOU could be wearing that smile!